Do you know anyone with heart failure?  If you don't, you will.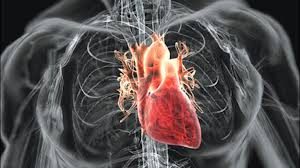 According to the Advanced Cardiovascular Life Support ACLS Medical Training, It affects nearly 5 million Americans. Heart failure is the only major cardiovascular disorder on the rise with an estimated 400,000 to 700,000 new cases each year.

UAB has just landed an $8 million grant by the National Heart, Lung and Blood Institute to research a biomedical patch that could help.  Working with The University of Wisconsin-Madison and Duke University, the team will work to create a bioengineered, human heart-tissue patch that is large, standardized and highly functional. After the 7 year grant study, clinical trials could begin.  The UAB research is headed by Jianyi "Jay" Zhang, M.D., Ph.D.
Congratulations, UAB!    More from UAB here.