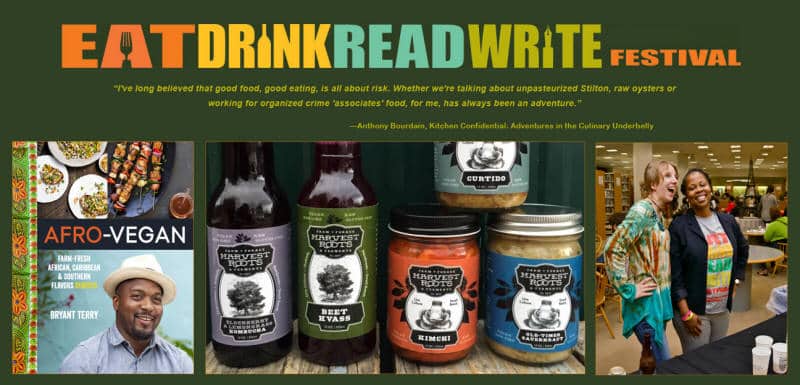 You know the feeling you get after you finish a book? Sometimes hopeful, mostly empty. What if I told you that you can get that same feeling but only after six words? And this time, the stories are about food… So the empty feeling will be felt in your stomach and not your heart.
The Birmingham Public Library is hosting a contest that will do just that.
---
"For sale: baby shoes, never worn." The iconic story by Ernest Hemingway made the six-word story challenge more well-known across the country. Today, there are websites and even Twitter accounts dedicated to sharing the emotion-packed tales.
As part of the Birmingham Public Library's annual Eat Drink Read Write Festival, the Library is hosting a six-word story contest on the subject of FOOD! Let out the story of your best (or worst) Thanksgiving dinner, your favorite local dish… The possibilities are as bottomless as the mimosas at FIVE. After all, the submissions will be judged on creativity and originality.
---
The rules and eligibility are easy as pie:
You must be an Alabama resident.
You must submit a registration form.
You must be at least 18 years old.
Submission must be in English and exactly six words long.
Birmingham Public Library staff and immediate family members are ineligible.
There are various ways to enter (only one of the following is necessary!):
Twitter – tag your post with #edrw6wordstory
Instagram – tag your post with #edrw6wordstory
Email – send your story to bpledrw@gmail.com
---
2 winners, 1st and 2nd place, will receive a $25 gift card to Babalu Tacos and Tapas + a copy of What I Was Planning: Six-Word Memoirs by Writers Famous and Obscure by Rachel Fershleiser and Larry Smith
But hurry! The deadline to submit is THIS Saturday, October 1st at 11:59PM. Winners will be announced on Friday, October 7th, 2016.
---
For more info on the contest, click here.