As demand grows for commercial real estate, the future of our city continues to look promising.
Not surprisingly, Avondale is the scene for a new massive project called, Avondale Works.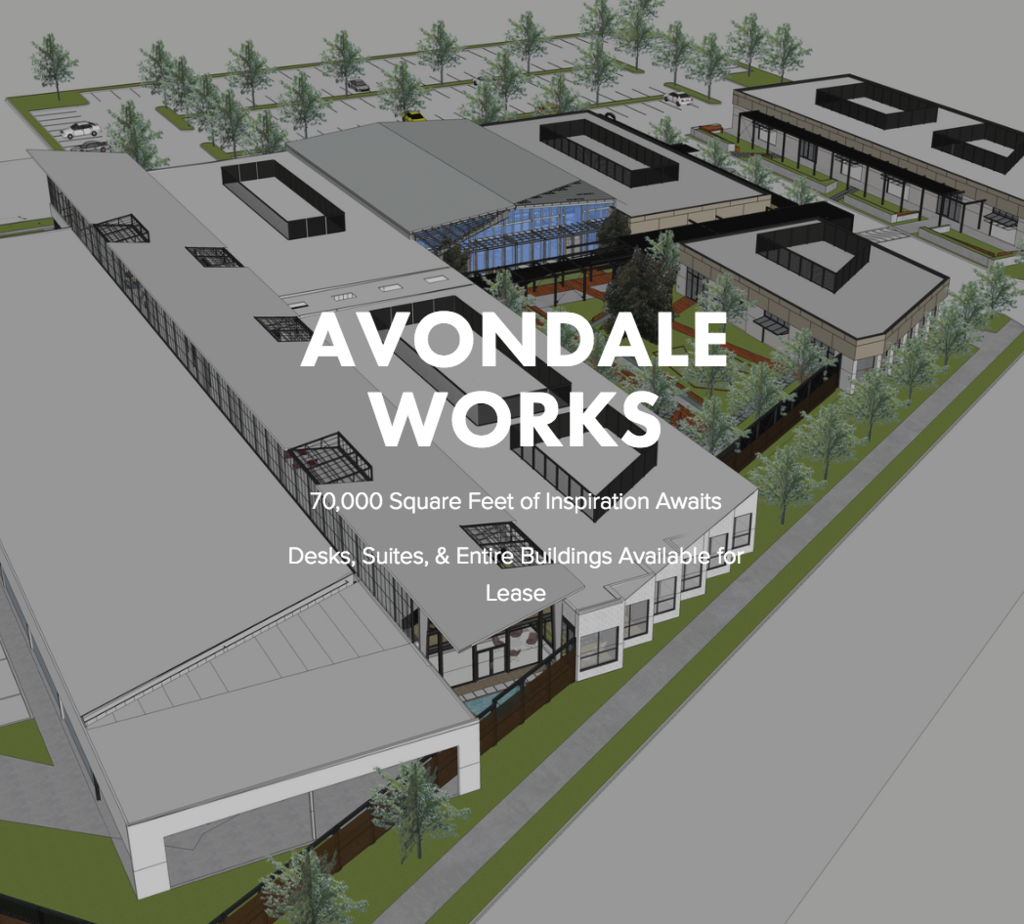 Driving through Avondale, there's a strong sense of community and innovation that's fueling the whole area. We can attribute this success to the breweries, restaurants, and people living in the surrounding areas, but there is still work to be done. One development team has the perfect plan.
Cushman & Wakefield/EGS Commercial Real Estate is planning a $10 million project that will give way to a 70,000 Sq. Ft. campus for office space and more.
51,000 square feet of rentable office space and around 20,000 square feet of indoor common area. It will also include an outdoor park space and a large parking area.

-Brent Godwin
One problem comes to mind when driving through Avondale… "what's going to be done with the huge industrial buildings that have been practically dormant for years?"
The scene is on 1st Avenue North between 39th Street and 41st Street where these plants reside. This is the location of the innovative project. It is one of two majorly expected projects in the area; the other being Box Row.
In relation to the Box Row project, Avondale Works will be able to attract young professionals looking for modern working quarters.
---
Read More Here