Read Time 3 Minutes
When I think of how much I love Birmingham, BBQ is an aspect that CANNOT be overlooked! So, how about we take a trip down a saucy, juicy, and just plan southern lane to discover Bham's best BBQ Joints.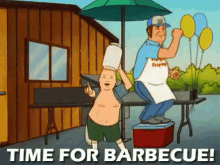 In no particular order (I mean come on, how can we possibly put them in order)…
Among the upscale feel of Crestline Village in Mountain Brook lies a famous joint for any Southerner wanting a get away during football Saturdays, Sunday's after church, or just from everyday life. It is proclaimed that, "The atmosphere at SAW'S Juke Joint is all about casual and friendly. Reclaimed wood paneling, bare bulbs and metal tables and chairs suitably make for a slightly industrial feel." Don't be afraid of the "Brookies", they welcome any and all in this suburban favorite.
From upscale to down right southern baby. Haven't heard of Dreamland? Well you must live under a rock. This place, which started in Tuscaloosa I might add (Roll Tide), is so famous, many would travel hours to simply experience the place. There are many locations, and it has become a BBQ empire. In terms of its humble beginnings, "The customers always kept coming back for the warmth they felt every time they passed through the door and Big Daddy's ribs and secret recipe bar-b-que sauce." This legacy has continued and will most likely live on for a while.
True Birmingham feel right here. These two brothers love BBQ, family, and customer service, and they surely do it all well. "David and Joe Maluff bought the original restaurant and have since grown the business while continuing a family owned tradition that caters to folks who know great 'que from the rest." Ever experienced a platter of food so big/good that you just can't move until it is all digested; yeah, that's the Full Moon experience. From the savory pulled pork cooked with love from a hickory-wood fired grill, to the baked beans and half-moon cookies, this southern delicacy is a must eat.
There is a place where one can get a plate, about the size of an adult males abdomen, of chicken and pork nachos that will have you crying for more. "Crying!?" Yep, tears of joy y'all, and I mean it, these are some of the best BBQ nachos around. Founded by none other than 3 Alabama boys, this down to earth eatery is a must visit. Of Course, they have many other savory delights meant to knock your socks off, not just the nachos, but I highly suggest giving those a try. "Moe's Original BBQ is a Southern soul food revival where great food is served in an atmosphere that is relaxed, spontaneous, yet civilized….well, sometimes."
Although not based in Alabama, this joint is one of the classiest and family oriented BBQ businesses out there. The famous Birmingham location on Valleydale road is in a perfect spot. Surrounded by family's, churches, and schools, this location certainly defines its community. As you walk in, you are greeted with a smile and a whiff of something coming from the back; from that moment, you know heaven is for real. For some history, "Shane's grandfather, Big Dad, told him, 'Do what you love, and do it better than anyone else.' The result?  Taste for yourself in Shane's Rib Shacks across America…" Did someone say hustle?! Maybe that was just me thinking it, but this BBQ joint certainly embodies that definition in food.
---
There are many left out, but let's be honest, if I were to name 5, 10, or even the 50 more Bar-B-Que places around Birmingham and Alabama, I wouldn't be able to provide you with such detail 🙂
---
Stay Saucy my Friends