Read Time 1 Minutes
The micro-brewery scene becomes more and more popular each year. 10 years ago, if you would have proclaimed Birmingham becoming the next city to harbor this movement, many would not have believed you.
But millennials, being the markets main focus, have taken the city by storm and helped fuel the beer fire.
Just to give some background on the immense growth.
A survey done by The Nielsen Newswire, in 2015, showed that Birmingham's craft scene has grown the most out of any other city by 63.1%, over cities like Cincinnati (27.5%), Cleveland (23.5%), and San Diego (22.5%).
People, that is awesome considering the history behind us!
---
From Good People to Avondale to Cahaba Brewing (and many more here and on the way), the Magic City does not seem to be slowing down.
---
It is all about the market share for these small businesses. With tough regulations and massive competitors, Birmingham proves to be a city built for resilience and making things happen in the most unlikely of place.
For instance, if you would have driven into Avondale years back, it was not the prettiest of neighborhoods. Like other places in the city, some wouldn't have minded just staying away from the area, but now it is booming!
With 2 huge competitors, Cahaba Brewing and Avondale Brewing, the once run down sector of Birmingham is flourishing with potential.
---
So, now that you have heard many times about Birmingham's craft beer (and not mention the many others around the state), let's go and spread the word!
America's Best Beer is a group that analysis historical and poll data to determine the best breweries in the country out of about 800.
This is your chance! They are holding a vote to hear your opinion until November 11th. Click here to brag on your favorite.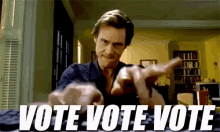 ---
From Beer to Tech to Music and on, the Magic City is home to so much growth, who knows where we will be in ten years…